The Kingdome of Ebon is a vastly large and ever changing place.
Here is a small list of Each vampire clan's status and standing in the Kingdome of Ebon.
Last edited by ST: Kat on Wed Dec 27, 2017 12:01 am; edited 1 time in total

ST: Kat




Posts

: 1369


Join date

: 2016-12-31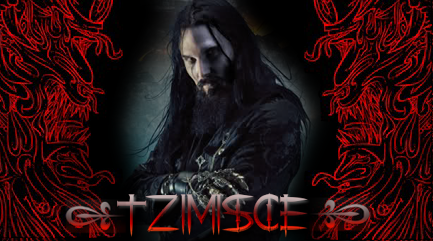 Tzimisce
- No one rules by fear as effectively and efficiently as a Tzimisce. Just ask most of Eastern Europe.
High Clan
Nckname:
The Fiends
Clan Disciplines:
Animalism, Auspex, Vicissitudes
Clan Weakness:
Tzimisce are very territorial creatures, maintaining a particular haven and guarding it ferociously. Whenever a Tzimisce sleeps, they must surround themselves  with at least two handfuls (3-4 lbs) of earth from a place important to her as a mortal - perhaps the earth of her birthplace or the graveyard where she underwent her creation rites. Failure to meet this requirement halves the Tzimisce's dice pools every 24 hours, until all her actions use only one die. This penalty remains until she rests for a full day amid her earth once more.
   Appearance :
As masters of the Vicissitude Discipline, Tzimisce often have striking appearances - whether strikingly beautiful or strikingly grotesque depends on the whim of the Fiend in question. Younger Tzimisce, seeking to explore their inhuman natures, perform all manner of body modifications on themselves. Their elders, though, often affect flawless, symmetrical forms; the body is merely a passing useful machine, after all. Tzimisce faces often resemble masks of blank perfection, and the Fiends typically laugh little, though some have been known to chuckle during particularly elaborate experiments.
Haven:
Tzimisce are exceedingly private beings, placing great value on the sanctity of the haven. In fact, the elan has an entire series of elaborate protocols based around hospitality. Guests invited into a Fiend's haven are protected with the host's unlife; trespassers are pursued to the ends of the Earth and punished in gruesome and lingering fashion. Surprisingly, Tzimisce havens, or "manses," are not necessarily comfortable or well-kept in the manner of Ventrue or Toreador dwellings. The amenities of mortals matter little to the Fiends.
Check The Reference Desk Here for more information
Clan Tzimisce's Status in Ebon Hold
Those of Clan Tzimisce enjoy being at the top of things as far as Ebon's ruling party is concerned. The Prince of Ebon hails from this Clan of Kingly Fiends, as does The Senchenal and her Childe. Clan Tzimisce is one of the most powerful and influential clans in the entire game. They are usually treated with equal-parts respect and Fear.
And those that do not uphold the clan's values are swiftly dealt with as not to sully the Clan's name.

Character points of Intrest
Mental Attributes are most prized among the clan. Although descended from a background of nobility  Social Attributes and Knowledges are favored. 
The Tzimisce are as likely to follow a Path of Enlightenment (ST Must Aprove) as they are to retain Humanity. Tzimisce often have Clan and City Status, Resources of 3 or higher and a few Retainers (ghouls).
Background
Tzimisce rarely Embrace capriciously; choice of childer reflects on the sire, and thus Fiends choose only those mortals who they feel have the capacity to improve the clan as a whole. "Brilliance" and "insight" are particularly prized; whether a childe's brilliance and insight manifest in scientific theory or serial murder is a trifling distinction.

ST: Kat




Posts

: 1369


Join date

: 2016-12-31





Similar topics
---
Permissions in this forum:
You
cannot
reply to topics in this forum